We are Chicagoland's Color Mulch Specialists. Manufacturer Direct Pricing.
Our color mulch excels at longevity, fade resistance, and strict particle sizing.  We start our with premium virgin wood fiber stock, not the standard sorted construction debris or old pallets. Grind it through our cutting edge grinding and processing machine that has multiple US patents protecting it's trade secrets. In the grinding chamber we inject eco-friendly top notch colorant to resist ultra violet light fading. All that's left is to let it cure and ship out to your jobsite!
At 83 Landscape Supply, we get it. Clean trucks, professional drivers, and top notch service all at a competivive wholesale price.  We're on time and handle special commercial requests frequently. If you would like to place a mulch order and let us handle the details with your grounds crew or preferred landscape installer, we're delighted to.  We can provide small 8 cuyd multiple drop point loads all the way up to 70yd walking floor semi-trailer loads. Our small trucks are washed weekly and larger trucks only use walking floor or belt driven trailer's. These trailers allow us to carry a large load while stacking it over twice a high as a typical gravel dump truck. To most of our commercial clients a tall neat mulch stack is critical in crammed parking or assigned lots.
We can apply wholesale pricing, tax exemption and establish an account when you call for a quote. Exemption certificates can be emailed to 83LandscapeSupply@gmail.com 
Call now!  847.808.8088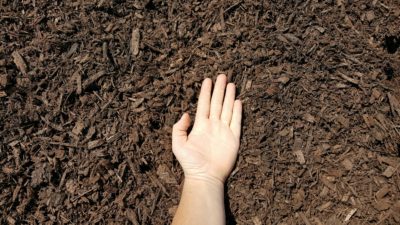 Dark Brown Mulch
Our most popular product! Rich brown goes with any landscape. Longest lasting.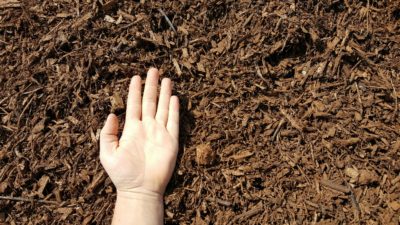 Brown Mulch
Medium brown-classic color. Longest lasting.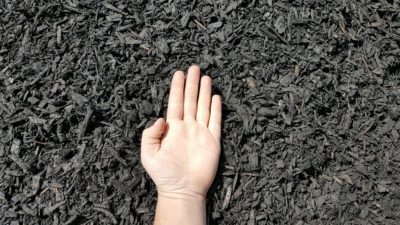 Black Mulch
Make those tulips really pop with this high contrast mulch.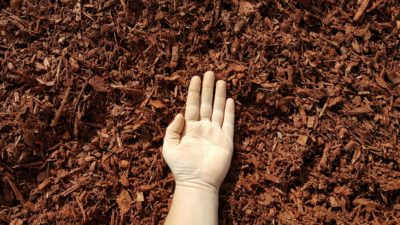 Red Mulch
"Red Brick Color" We use virgin tree arborist chips exclusively. No pallet wood! Expect a Bold, deep red.
Mobile Grinding Service --- Tub Grinding --- Horizontal Grinding --- Colorizing
Have a large pile of landscape waste you don't know what to do with?
We can grind it on site, into a valuable compost or mulch product, even color it!  We specialize in small to medium-tier mobile grinding services. Our machines can grind low value grass, wood chips, yard clippings, leaves, bushes, branches and logs. We have both a tub grinder and horizontal grinder for a wide variety of needs. We take grinding jobs ranging from 500 cubic yards to 15,000 cubic yards year round.  Pricing ranges depending on a multitude of factors such as raw input feed supplied, rate of decomposition, quantity, number of passes, and end product needs. A 500 cubic yard small typical pile of common landcaper's yard waste will start out a $3,000. That's only $6 per cubic yard for a product that can sell for $25-$40!
Our machines are fuel efficient and quality minded. We typically do not take large log grinding jobs. Those jobs are better suited for 750-1200hp machines. Our machines range from 275hp to 450hp and specialize in the finished product over larger machines designed to pull in and pass through material as fast as possible. Slowing down the process, using advanced screen and grinding teeth technology insures your raw feed can be transformed into a high quality end product. These machines also are fuel efficient, easily transportable and the savings get passed onto you!
Not sure what your landscape waste pile can be made into? Give us a call and let out grinding experts propose some finished product options. 847.802.8088
Wholesale Clients we Serve...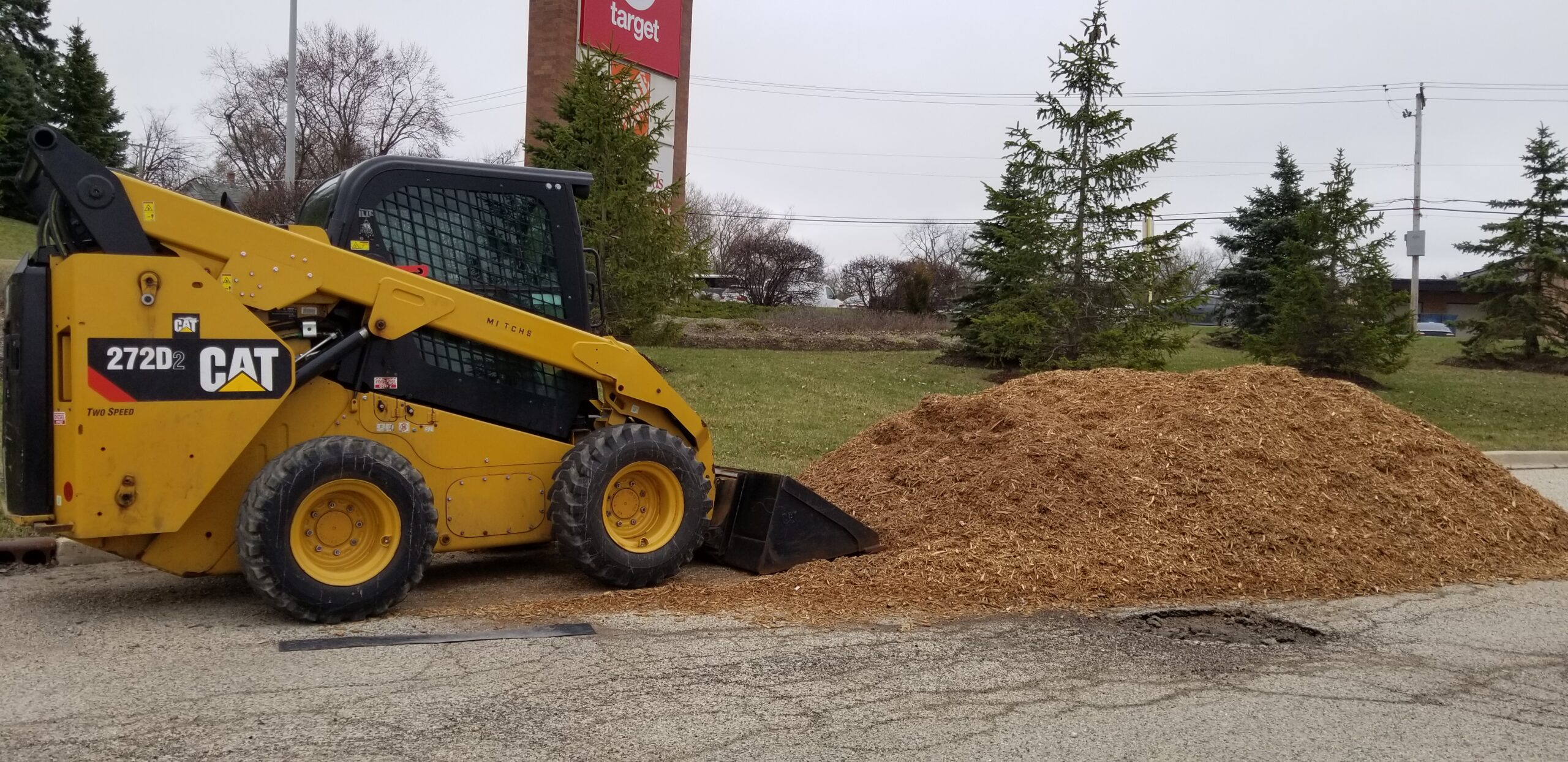 Commercial Landscapers
From office building and strip malls to large scale factory buildings, we handle it all! We're able to accommodate multiple small 8 yds deliveries or large walking floor semi trailer loads.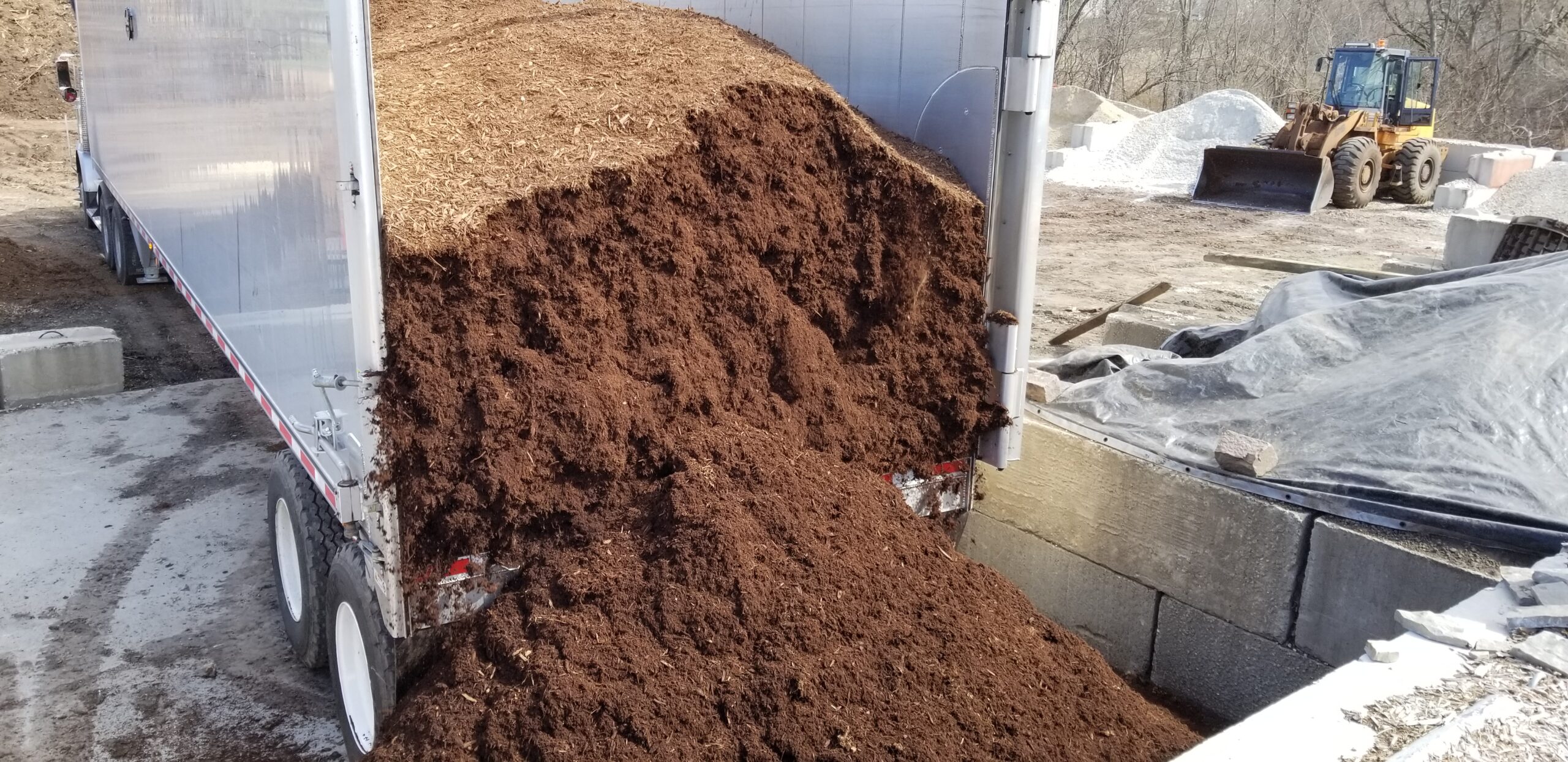 Schools/Universities/Municipalities
We know the struggles of yearly budgets and off-hour deliveries.  We're able to work with grounds crews to handle special request when students and the public are least likely to be impacted by large mulch project.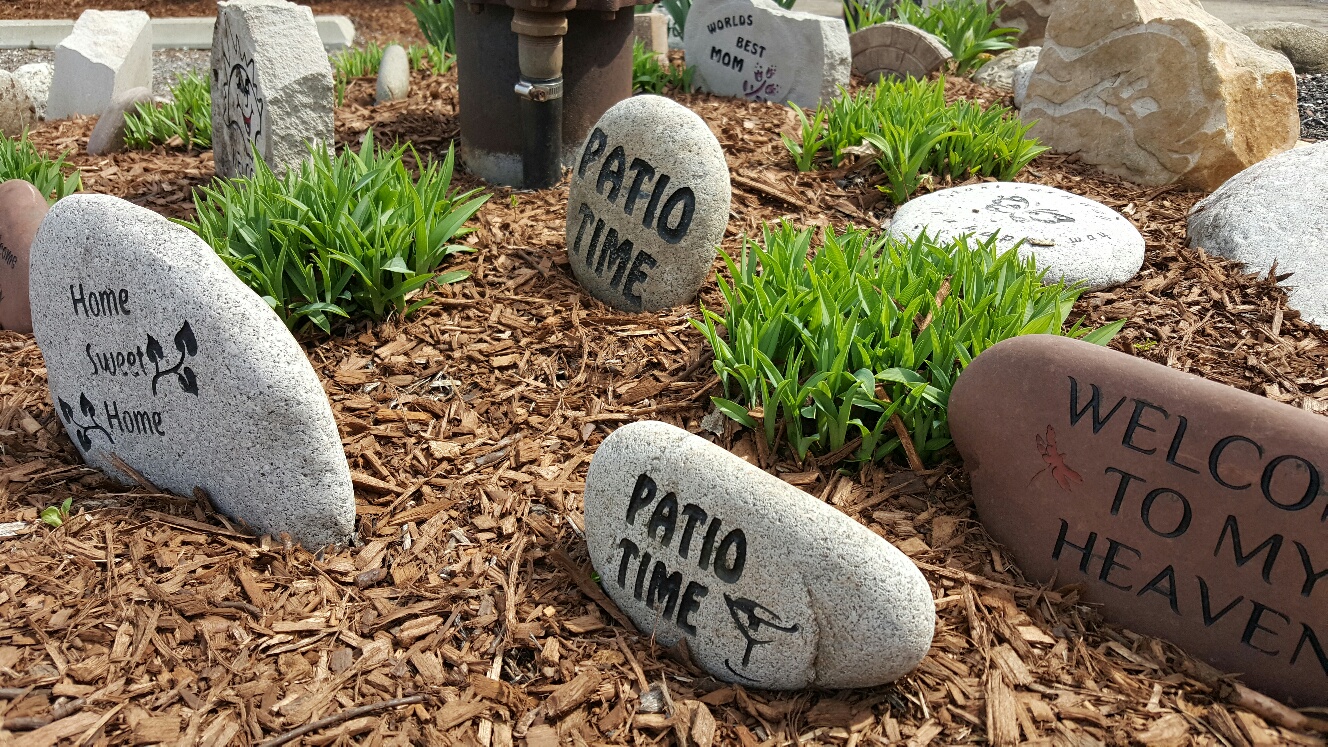 HOA's & Condo Assoc.
Have an association that needs their entrance mulched?  We'll send a free sample box for your association meeting so everyone gets to vote.   We can contact your preferred landscaper and work out the delivery details. We regularly work around 3rd parties schedules. Don't have a landscaper? We Install too!
Have Incoming wood waste? We take it!
Accepted Material

Clean Woodchips     (Free)
Brush                         (per yard³ charge)
Logs                           (per yard³ charge)
Mixed                        (per yard³ charge)
Tree Stumps             (per yard³ charge)
Bushes                      (per yard³ charge)
Old Mulch                 (per yard³ charge)

Not Accepted Material

Construction Debris
Fences
Pallets
Soil
Grass
Broken Concrete
Brick

Seasonal Hours or Operation

Mon – Fri    7:00 AM – 5:00 PM
Sat               8:00 AM – 1:00 PM
Sun              Closed
All materials must be free of "garbage" with all soda cans, plastic, bags, etc removed before dumping.  Hiding of garbage within a pile will result in loss of dumping privilege and prosecution for illegal dumping. We take this seriously and call the Mundelein Police Department. Dirty incoming loads leads to poor quality mulch and damaged equipment. We try at all costs to produce a dependable recycled product with low non-organic materials.