We charge for delivery based on distance or "Zones" from our supply yard. We are located at 29473 N Illinois 83, Mundelein, IL 60060
WE CURRENTLY HAVE A 3 CUBIC YARD MINIMUM ON MULCH/SOIL AND 2 TON MINIMUM ON STONE.
If you only need a little, consider renting a truck or trailer from Home Depot or the U-haul down the street from us! Super reasonable prices!
Zone Rate
Small Truck Loads
Zone 1  – $35   Red
Zone 2  – $55   Blue
Zone 3  – $70   Green
3-8yd³   Color Mulch
3-7yd³   Classic Mulch
3-4yd³   Soils
2-3ton    Stone
Large Truck Loads
Zone 1  – $52.50   Red
Zone 2  – $82.50   Blue
Zone 3  – $105      Green
9-14yd³   Color Mulch
8-12yd³   Classic Mulch
5-7yd³    Soils
4-6ton     Stone
Check the map color below to see what zone your located in. We reserve the right on final calls to what zone you are in. Zone below is approximate.
Multiple Deliver Discount
We understand that multiple deliveries charges can really add up for large projects and when ordering multiple different types of product. We charge half the normal zone rate for every delivery after the first, on the same order.
Small Order Quantities
We currently have order minimums (seasonal)

Min 3 Cubic yard Mulch & Soils
Min 2 Ton Stone & Aggregates
To further assist customers on smaller orders we have broken up our delivery charges into 2 categories relative to their operational costs. These two costs are actual calculated costs for heavy vehicles. We do not make money on deliveries… having a safe, fully insured, and well maintained fleet is expensive.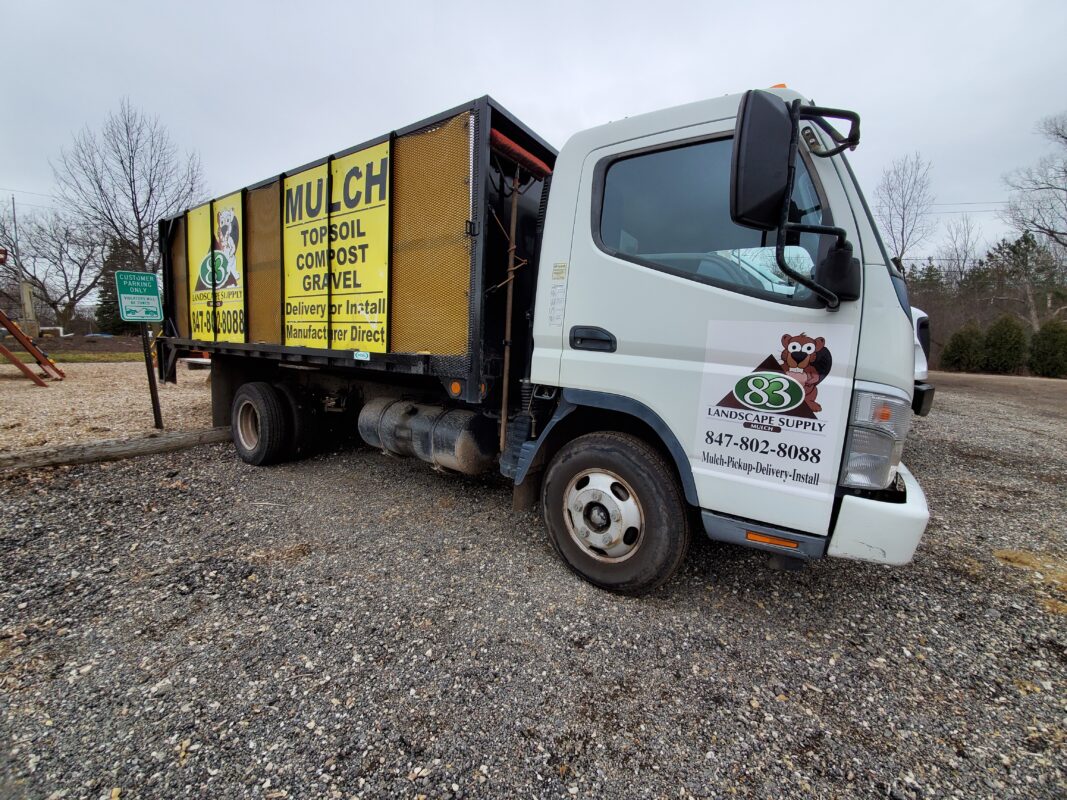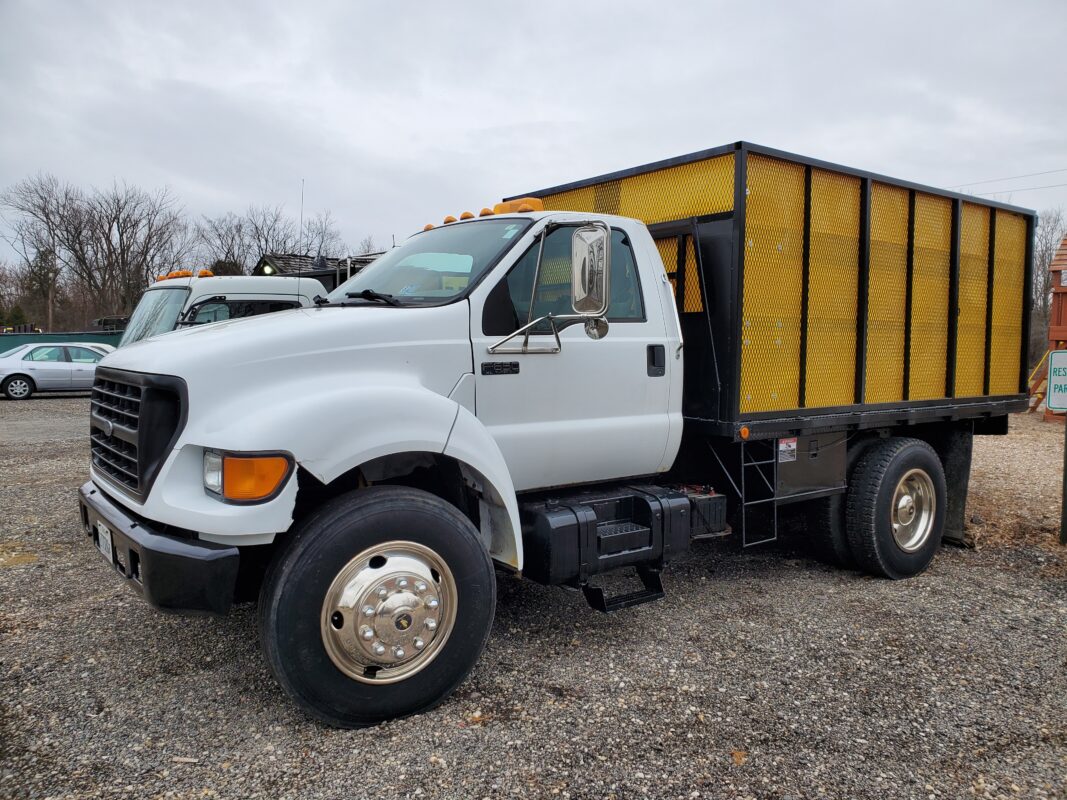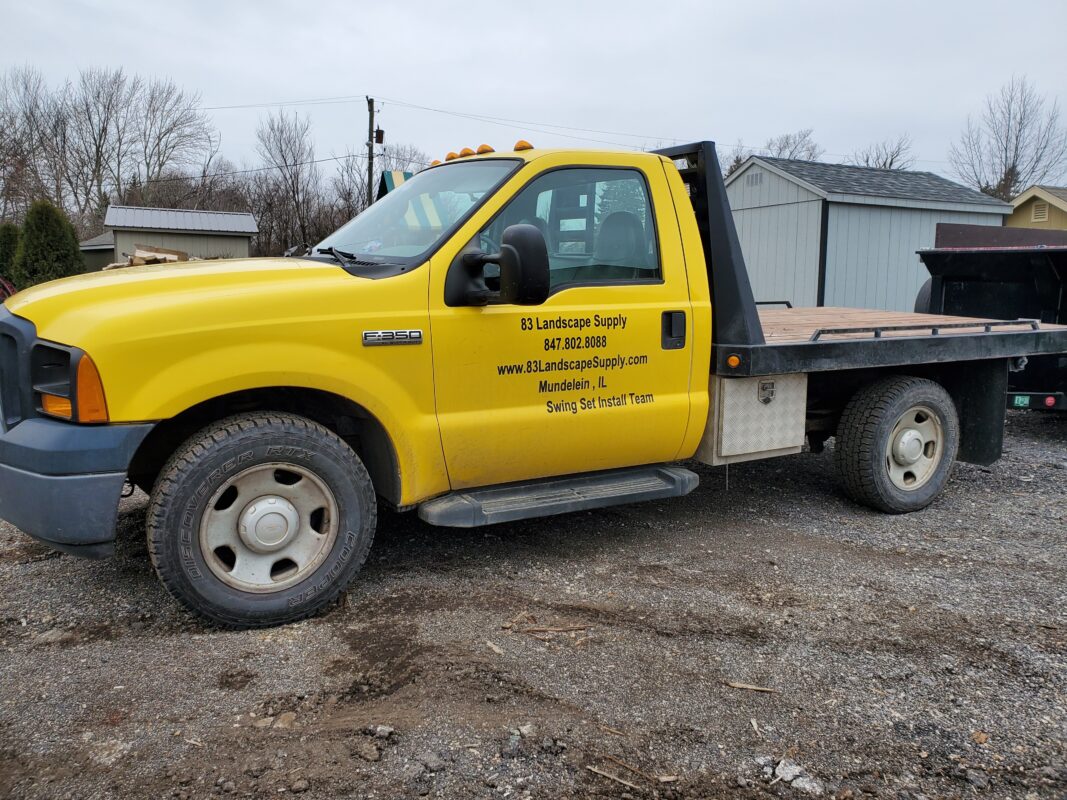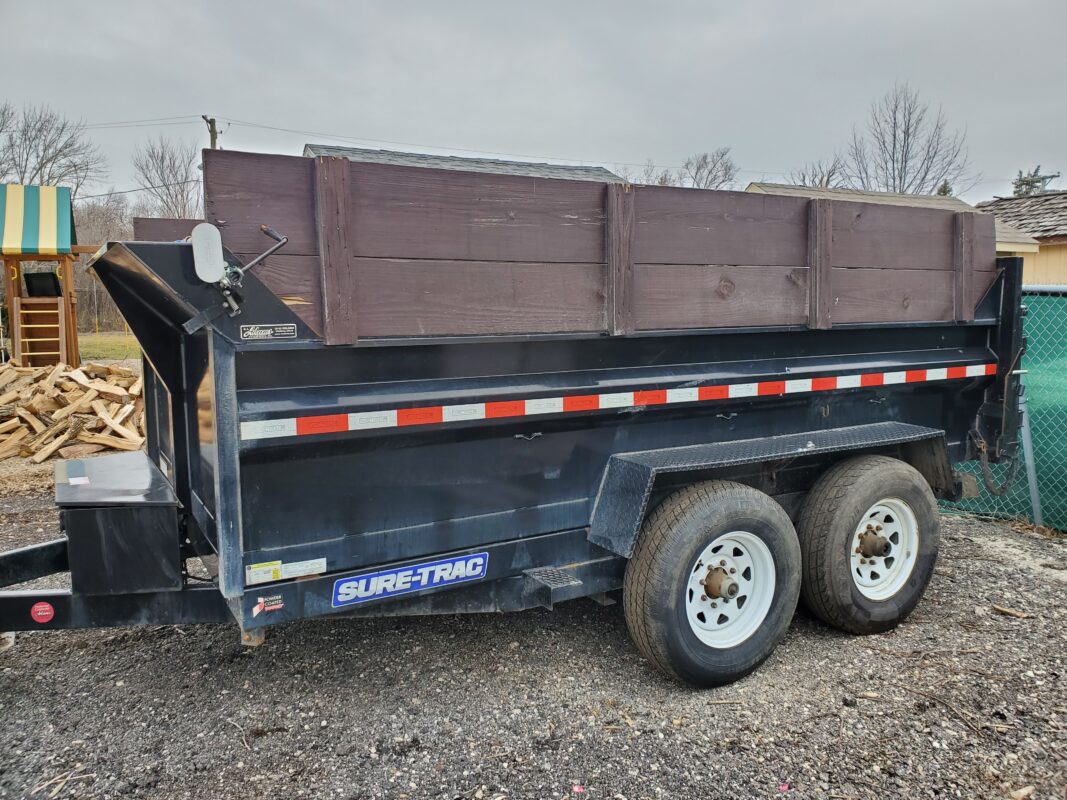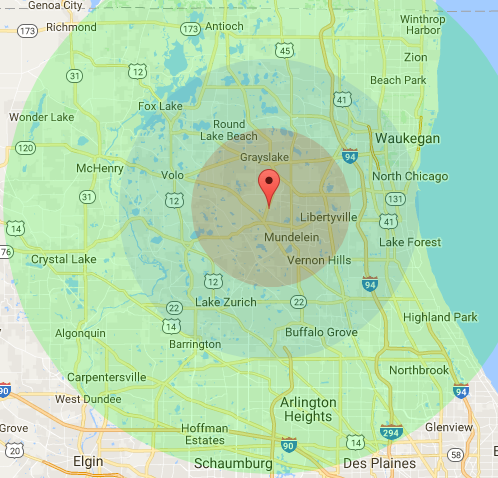 Dropping the Load
On every order, you have the ability to place a note via web order or over the phone. We'll do our best to drop your load in the spot you request. If there is a basket ball hoop, tree, car or other item in the way, we typically default to dropping it as close to possible to the requested area. We try to be considerate to not block as much of the garage/driveways as possible.  Be aware in some cases large deliveries on narrow/small driveways may block access to garage. Please be available at your house or via phone to answer delivery question the driver may have while at your home.  We cannot come back to move the pile once dropped.
The Quest for a Perfect Delivery Vehicle
Our first couple years we delivered with a large, steel-sided, heavy landscaper style Chevrolet dump truck and noticed that it just wasn't always easy to get into a residence. To get into a hard spot you need the best turning radius and domestic trucks just don't cut it unfortunately.  With 8 cubic yards of material the weight could really add up too!  The average properly built, fully-cured asphalt driveways has no problem holding a load. However the risk was there on a hot day combined with a slightly thin foundation and full load of material. Due to this, we located a Mitsubishi cab over truck. fitted it with a thin dump bed and super slick and light plastic siding to hold it all in. Due to the unique characteristics we're able to go and drop where others have issues. We won't be able to drop everywhere but certainly have the advantage of being able to offer one of the safest and easiest deliveries out there.  As with all delivery companies, we don't accept any responsibility for conditions beyond the curb because there is no way of knowing the shape of your driveways(for instance). We only employ delivery drivers with good records or years of experience.
We Serve…
Antioch

Bannockburn

Barrington Hills

Barrington

Beach Park

Buffalo Grove

Channel Lake

Deer Park

Deerfield

Forest Lake

Fox Lake Hills

Fox Lake

Fox River Grove

Gages Lake

Grandwood Park

Grayslake

Green Oaks

Gurnee

Hainesville

Hawthorn Woods

Highland Park

Highwood

Indian Creek

Island Lake

Kildeer

Knollwood

Lake Barrington

Lake Bluff

Lake Catherine

Lake Forest

Lake Villa

Lake Zurich

Lakemoor

Libertyville

Lincolnshire

Lindenhurst

Long Grove

Long Lake

Mettawa

Mundelein

North Barrington

North Chicago

Old Mill Creek

Park City

Riverwoods

Round Lake Beach

Round Lake Heights

Round Lake Park

Round Lake

Third Lake

Tower Lake

Venetian Village

Vernon Hills

Volo

Wadsworth

Wauconda

Waukegan

Winthrop Harbor

Zion

AND MANY MORE!